NEET PG 2022 IN SUPREME COURT – Subject/Changes in Counselling/ Impact on Mop-Up Cut-off/ supreme court order/ Next hearing date
Current status of MCC Mop-Up round Counselling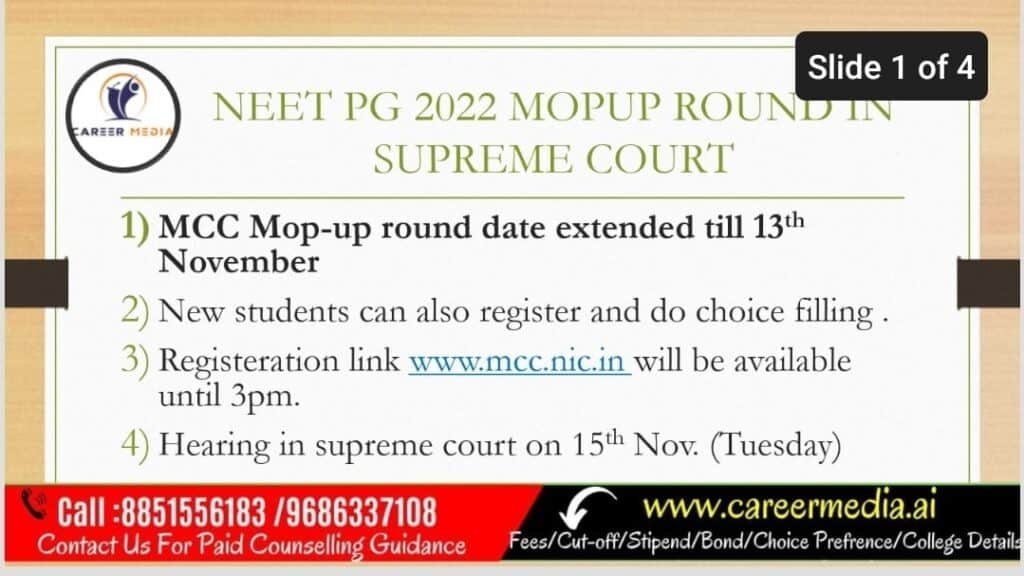 According to current scenario court has ordered for next hearing on 15th november, apart from that it has been advised to all the states to complete there R2 counselling by 16th november, and no extension provided.
CHANGES IN COUNSELLING BASED ON COURT ORDER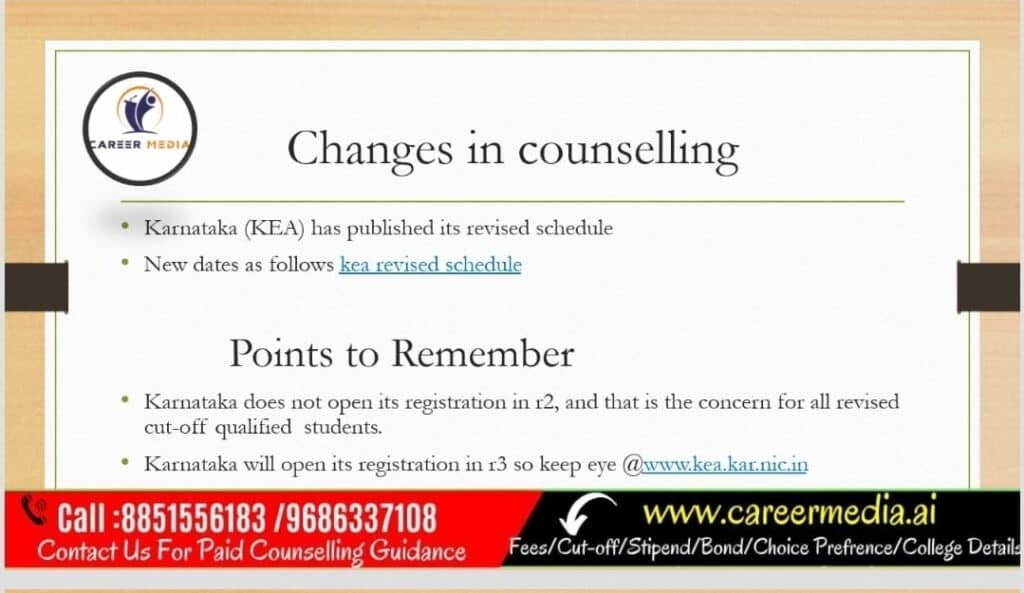 Based on current court order Karnataka Medical counselling authority has reschedule its Round 2 counselling, and about to be finished by 16th November 2022
IMPACT OF COURT CASE ON MCC /STATES MOPUP ROUND COUNSELLING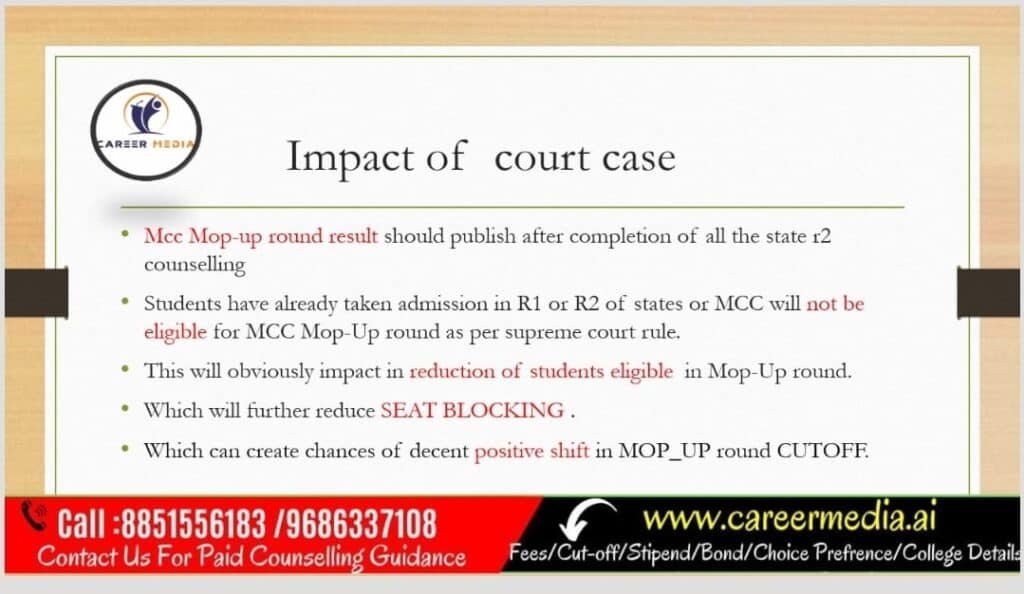 Supreme Court/ Government does not promote Seat Blocking and that is why there is a rule of ineligibility in Round 3 (MOP-UP) if students has already taken admission till Round 2 and Mcc mop-up should not be conducted with States Round 2.
SUPREME COURT ORDER ON LAST HEARING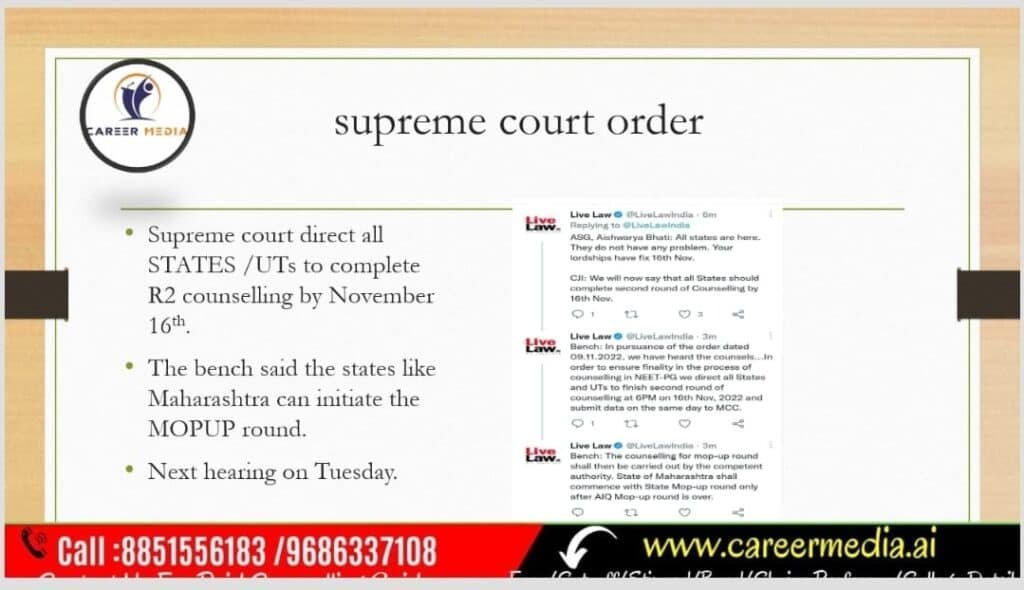 Supreme Court next hearing on 15th November (Tuesday) when it should be clarified about further dates of counselling like result date, reporting last date etc.
To get all the official information regarding #neetpg counselling you can visit Official website of career media www.careermedia.ai